The Sword in Britain – 1600-1700 – An Illustrated History – Full Colour Book
£29.95
An Illustrated History 1600-1700. Infantry, cavalry swords, rapiers, smallswords, hunting & naval swords of the 17th Century.
In stock
The Sword in Britain 1600 – 1700
An Illustrated History
by
Harvey J S Withers
ONLY AVAILABLE FROM www.militariahub.com
This extensive work contains over 900 full colour photographs and illustrations of the types of swords (both English and Continental) carried within Britain during the 17th Century.
Includes:
INFANTRY SWORDS
CAVALRY SWORDS
RAPIERS AND SMALLSWORDS
HUNTING SWORDS
NAVAL SWORDS
Sample Pages
Please see the sample pages below. Book length is 183 pages and it is bound with a quality, laminated, softback cover.
Author Signed Copies
I would be delighted to personally sign and dedicate copies of the book – please let me know if you want me to do this.
Number of Pages – 183
PLEASE NOTE THAT THIS BOOK IS NOW ONLY AVAILABLE DIRECTLY FROM THE AUTHOR AND PUBLISHER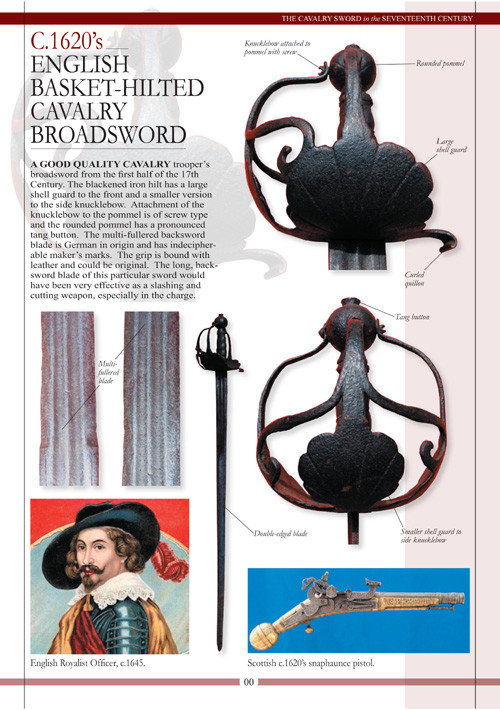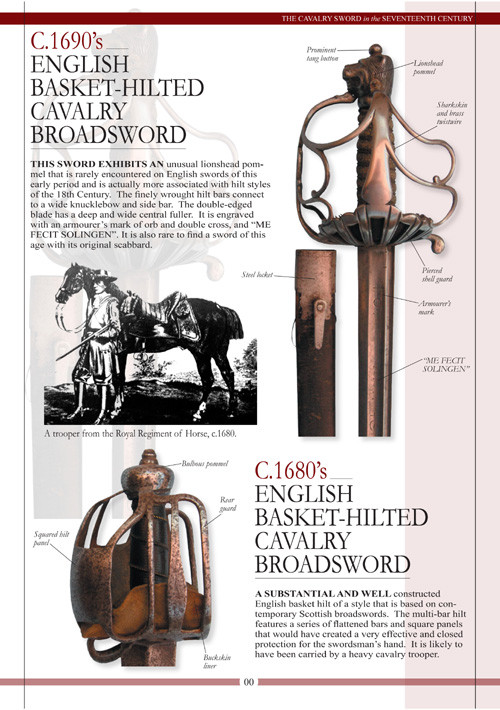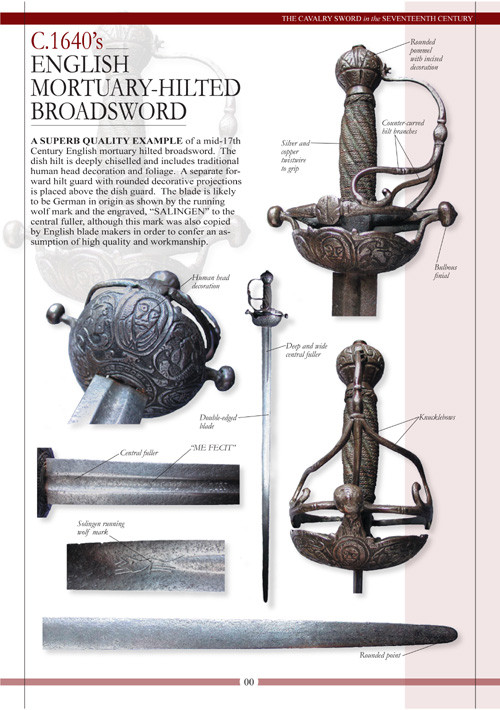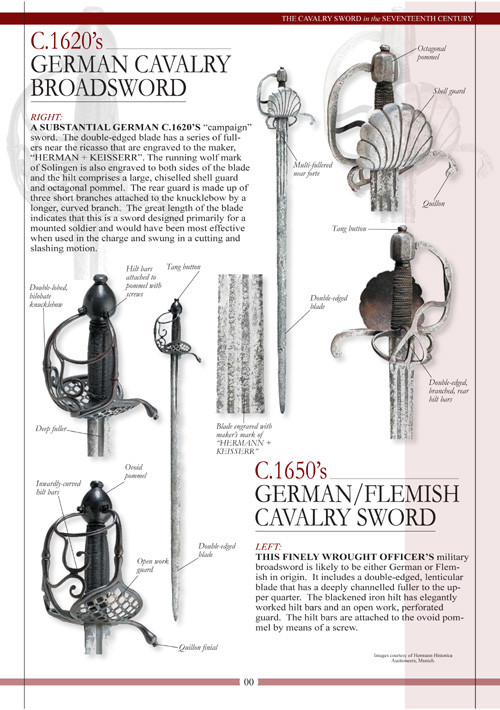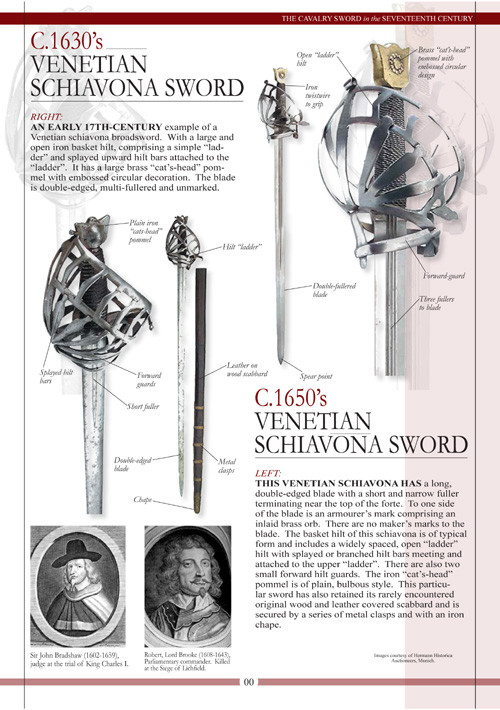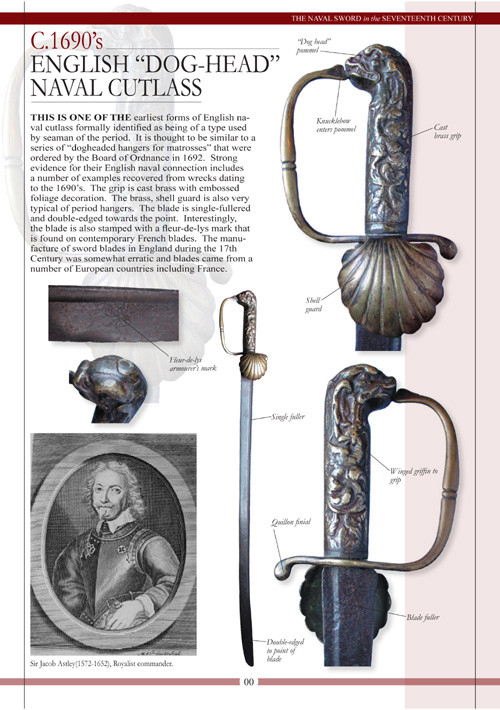 READ THE REVIEWS!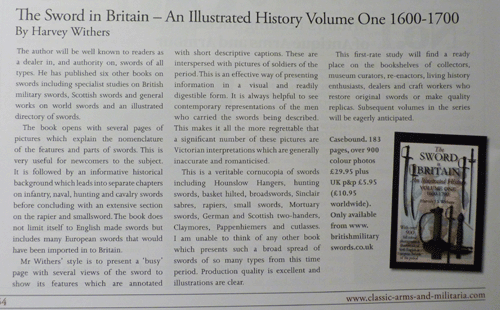 From Classic Arms & Militaria – August/September 2012
"…is very useful for newcomers to the subject…informative historical background…"
"…veritable cornucopia of swords…"
"…I am unable to think of any other book which presents such a broad spread of swords…"
"…first-rate study will find a ready place on the bookshelves of collectors, re-enactors, dealers…"