Scottish 19th Century 1857 Pattern Field Officer's Sword - Named Wilkinson Blade
A very interesting and unusual Scottish 19th Century 1857 Pattern Field Officer's Sword with a named and numbered Wilkinson blade.  The Wilkinson records which came with the sword shows the original purchaser as an A.C. Christopher, in 1881. In the 1881 Army List there is a Lt. A.C. Christopher of the 78th (Seaforth) Highlanders.  The blade also has the etched name of M. Longfield and in the 1881 Army List there is only one M.Longfield who is serving in the 2nd Life Guards.  I think that the most likely scenario is that A.C. Christopher gave the sword  to M. Longfield as a gift and he decided to carry this "unofficial" pattern - officers during this period had a lot of leeway with the types of swords they carried (particularly within the elite Guards regiments) and many photographs from the late-19th Century and around the Boer War period show officers in the same regiment carrying different patterns of swords.  Both officers did well the British Army - Longfield became Lieutenant-Colonel of the 2nd Life Guards in 1903 and Christopher was ADC to the Governors of Bombay and Ceylon.  The sword comes with a lot of paperwork and history of the officers.
The sword has the typical steel, acanthus-leafed pierced bowl guard and retains all its original fishskin and silver twistwire to the grip.  Blade with fine etching and named, scrolled panel.  Complete with its leather Field Service scabbard.
Please note that this sword is featured in my book, The Scottish Sword 1600-1945 (Paladin Press), page 236 - see the pic below.
Condition of the Sword
In very good condition retaining much original polish.
Specifications of the Sword
Blade length is 35 inches (41 inches overall).
GOT ANY QUESTIONS?  PLEASE FEEL FREE TO E-MAIL ME AT: sales@militariahub.com
Sorry, this item is now SOLD but please view my swords for sale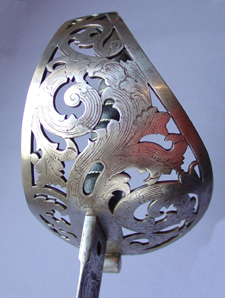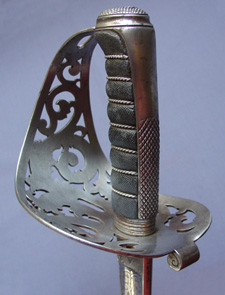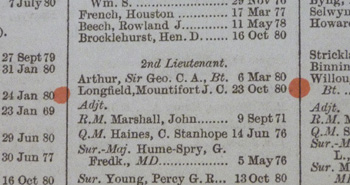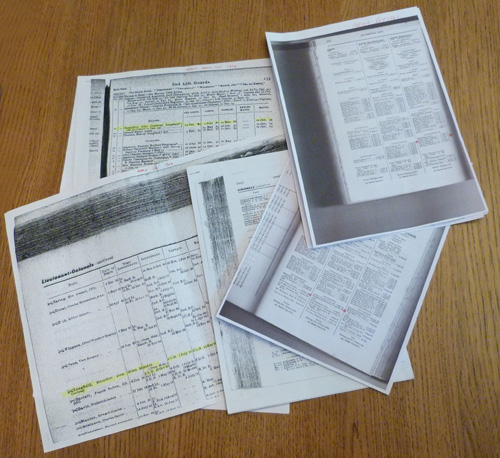 DO YOU COLLECT ANTIQUE SWORDS?
DO YOU WANT TO KNOW THE VALUE OF YOUR SWORDS?
IF SO, YOU NEED TO PURCHASE THESE FULL COLOUR BOOKS!!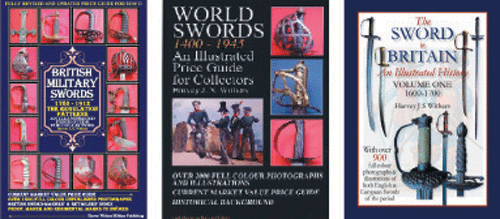 CLICK IMAGES TO BUY YOUR SWORD BOOKS!!