A rare and original 18th Century Imperial Chinese dagger knife with bronze hilt mounts and intricately carved wooden grip.  The dagger has a heavy weight blade with a wide, tapering blade.  Condition of the blade is very good for its great age with some commensurate wear to the blade.
A rare example of an early Chinese dagger
Both blade and hilt are rock solid and with no movement - have never been apart.  Chinese daggers of this early period are quite scarce and especially of this unusual blade type.  The thickness of the blade probably indicates that it had armour piercing capabilities.  Blade length is 9.5 inches (12.5 inches overall).
GOT ANY QUESTIONS?  PLEASE FEEL FREE TO E-MAIL ME AT: sales@militariahub.com
SOLD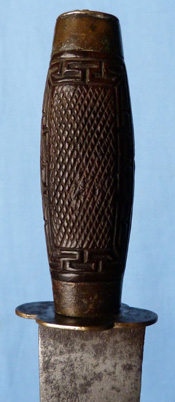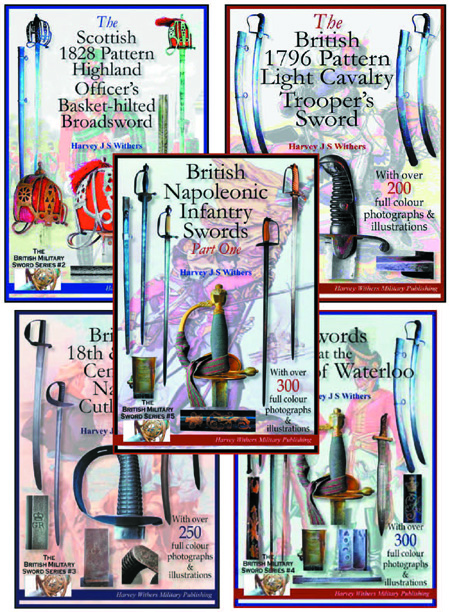 FULL COLOUR SWORD BOOKLETS
FOR THE COLLECTOR