Scarce British 1897 Pattern Infantry Sword
Made by sword maker, Robert Mole of Birmingham, in 1903.  Issued to an NCO in the West Riding Regiment. With all original fishskin and steel twistwire to the grip. Plain blade. Complete with regulation leather field service scabbard.  Very few of these 1897 Pattern NCO swords have survived because, unlike officer's swords, they were not the property of the NCO and were normally discarded by the army at the end of their service lives.
Condition of the Sword
In good condition with only light age staining to the hilt and blade - crisp issue marks to blade forte.  Both blade and hilt are tight.
Specifications of the Sword
Blade length is 32.5 inches (39 inches overall).
British 1897 Pattern Infantry Sword  - History of the Sword
To find out more about the history of the British 1895 and 1897 Pattern Infantry Sword, please read my article here.
GOT ANY QUESTIONS?  PLEASE FEEL FREE TO E-MAIL ME AT: sales@militariahub.com
SOLD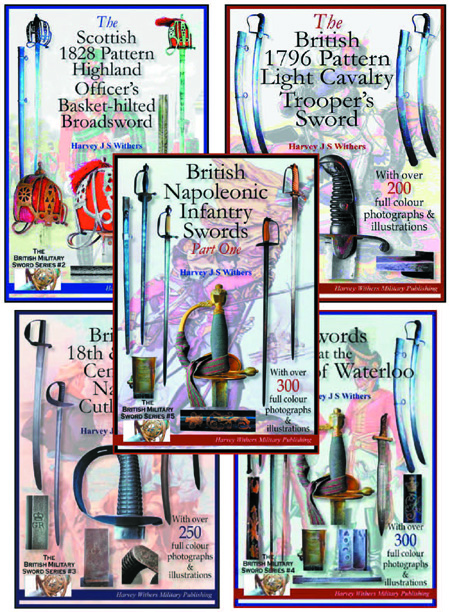 FULL COLOUR SWORD BOOKLETS
FOR THE COLLECTOR