A superb and unique example of an English 1690 Naval Infantry Officer's Sword
This English 1690 Naval Infantry Officer's Sword is of a type carried during the late-17th Century. It is of exceptional quality and very well balanced in the hand.  With brass shell guard hilt and polished hardwood grip. The pommel has a flattened brass profile with a pronounced ball tang button.  The blade forte is engraved with the date 1690 and "WG" - it is assumed that this is the maker's initials - unlikely to be the owner. Reverse of the blade forte has a deeply impressed armourer's mark.  The exceptionally long and slightly curved blade is swolen towards the point and would have made a very effective fighting sword both on board the deck of a warship but also in the melee of land-based combat.  It is very rare to see swords of this period dated to the hilt or blade and I have never encountered a similar example of this sword type and it is likey that a very small number were produced.
Condition of the Sword
The long, curved and bulbous blade is in excellent condition and with a pleasant grey age patina.  Hilt is in superb shape and so is the grip.
Specifications of the Sword
Blade length is 30 inches (36 inches overall).
GOT ANY QUESTIONS?  PLEASE FEEL FREE TO E-MAIL ME AT sales@militariahub.com
SOLD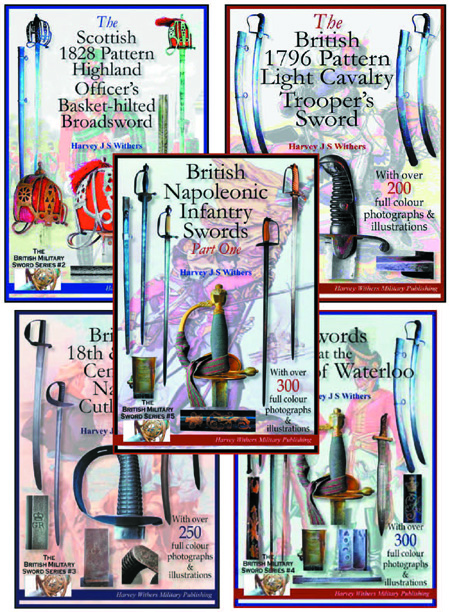 FULL COLOUR SWORD BOOKLETS
FOR THE COLLECTOR