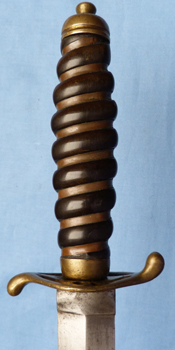 An excellent English C.1770's Naval Belt Dirk Dagger.  This is a very good example of the type of dagger that would have been carried by naval officers and sailors during the latter part of the 18th Century and particularly during the American Revolutionary War.  It could also have been used by infantry soldiers but the style and use of brass mounts (as opposed to steel) makes me think that is probably naval in origin.
Reminiscent of English naval and infantry hangers
The dagger has a carved horn spiral grip that is bound with copper banding.  The style of the grip is very reminiscent of English naval and infantry hangers of the period.  The grip is complete with no damage or repairs.  The blade is double-edged and still extremely sharp and condition of the blade is excellent. Both hilt and blade are solid with no movement.  Blade length is 9 inches (14 inches overall).  An attractive piece.
GOT ANY QUESTIONS?  PLEASE FEEL FREE TO E-MAIL ME AT: sales@militariahub.com
SOLD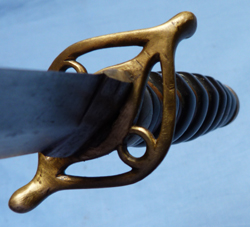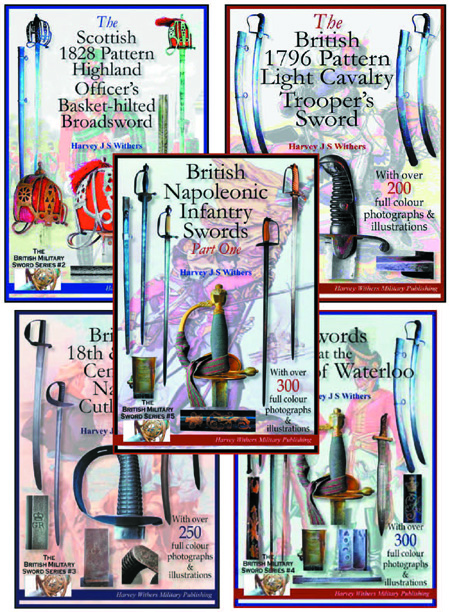 FULL COLOUR SWORD BOOKLETS
FOR THE COLLECTOR