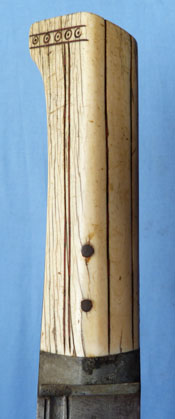 An Important 19th Century Canadian Inuit Knife and Scabbard. This is a large and substantial knife and probably the best example that I have come across in many years. These antique Inuit knives are extremely scarce in the market and to find one like this and complete with its scabbard is virtually unheard of. The knife comprises a large walrus ivory grip that is decorated in typical Inuit style of roundels and incised lines.
With original scabbard
Grip is secured by iron pins. The blade is curved and double-edged. Both blade and hilt are rock solid and with no movement whatsoever. The knife comes with its original wood and leather(?) sealskin(?) covering – there is deeply carved decoration below the covering – see images. A fantastic and rare piece. Blade length is 8.5 inches (14 inches overall).
GOT ANY QUESTIONS? PLEASE FEEL FREE TO E-MAIL ME AT: sales@militariahub.com
SOLD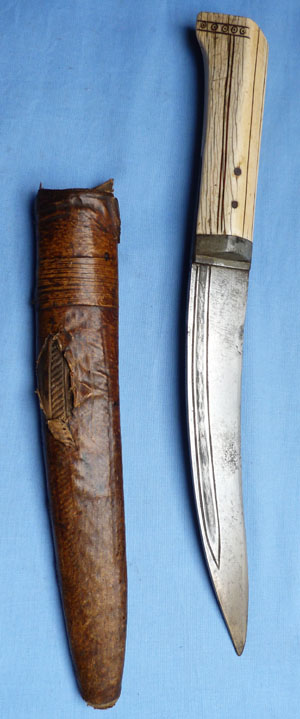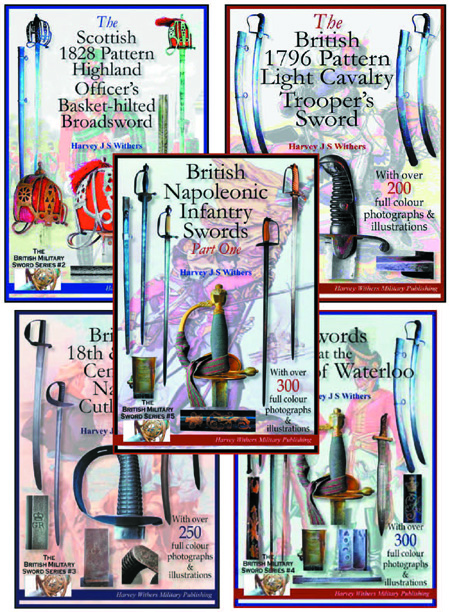 FULL COLOUR SWORD BOOKLETS
FOR THE COLLECTOR