Unusual and Rare Dated 1906 Siamese Infantry Officer's Sword
Dated to 1906 on the blade hilt and numbered 479 on the blade forte. The white metal hilt has an engraved design of a temple and sun rays(?), surrounded by a circular design. Nickle-plated blade in excellent shape. Maker marked to Max Neumann, who was a sword retailer in Berlin from 1890-1911. This locates the sword within that particular timeframe. Complete with original scabbard.
Condition of the Sword
In excellent condition and with most original nickle finish remaining to the blade.
Specifications of the Sword
Blade length is 30 inches (36 inches overall).
GOT ANY QUESTIONS?  PLEASE FEEL FREE TO E-MAIL ME AT: sales@militariahub.com
SOLD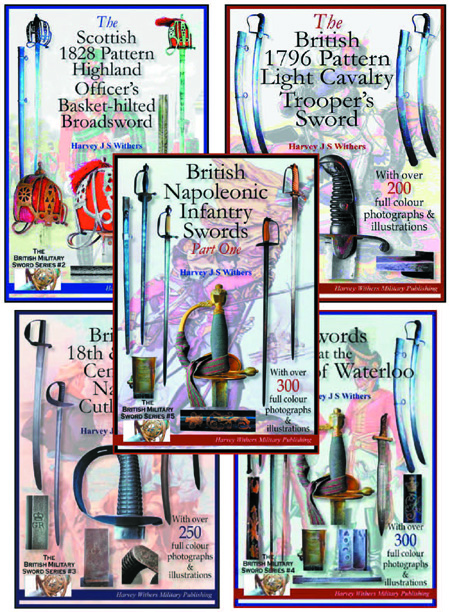 FULL COLOUR SWORD BOOKLETS
FOR THE COLLECTOR