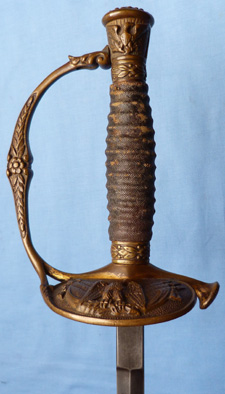 An original US Civil War  Model 1860 Staff and Field Officer's Sword.  Of typical form and with gilt brass hilt comprising an embossed eagle to the front shell guard and to the rear, a panoply of flags, martial trophies and victory wreath.  The pommel is also decorated with a US eagle and the knucklebow has a series of floral motifs.   The grip is bound with fishskin.
US Model 1860 Staff and Field Blade etched with US eagle
The blade is straight and double-edged towards the point.  It is also etched with floral decorations, crossed lances and a US eagle.  During its service lifetime it appears that the blade was broken and has been re-attached - the quality of the work looks to indicate a contemporary repair - would be interesting to know the history of this sword!  No scabbard.  Blade length is 30 inches (36.5 inches overall).
GOT ANY QUESTIONS?  PLEASE FEEL FREE TO E-MAIL ME AT: sales@militariahub.com
Sorry, this item is now SOLD but please view my swords for sale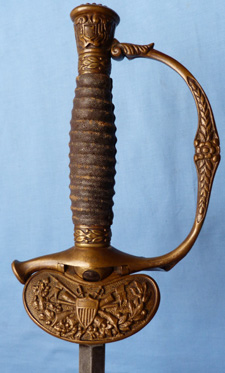 To see more antique non-European swords for sale click here
DO YOU COLLECT ANTIQUE SWORDS?
DO YOU WANT TO KNOW THE VALUE OF YOUR SWORDS?
IF SO, YOU NEED TO PURCHASE THESE FULL COLOUR BOOKS!!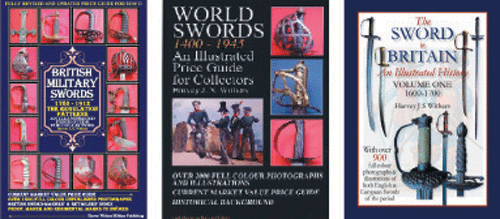 CLICK IMAGES TO BUY YOUR SWORD BOOKS!!