A very good and original example of a Native Plains Indian Trade Knife and Scabbard.  These knives were normally manufactured in Sheffield, England and exported over to the USA in large quantities.  This c.1900's knife has a plain, double-edged blade.  These knives were used primarily for skinning animals and were popular amongst native American peoples as they were cheap to purchase and easily replaced when worn out or broken.  I would guess that the leather scabbard has been made by Native Americans and added at a later date(?).
Trailing beads to the scabbard
The scabbard has trailing beads to the top and bottom of the scabbard.  Both knife and scabbard are in good, sound condition with no issues.  Blade length is 8 inches (12 inches overall).  Please note that I do have another Native Indian trade knife for sale that came with this one - please see my other listings.
GOT ANY QUESTIONS?  PLEASE FEEL FREE TO E-MAIL ME AT: sales@militariahub.com
SOLD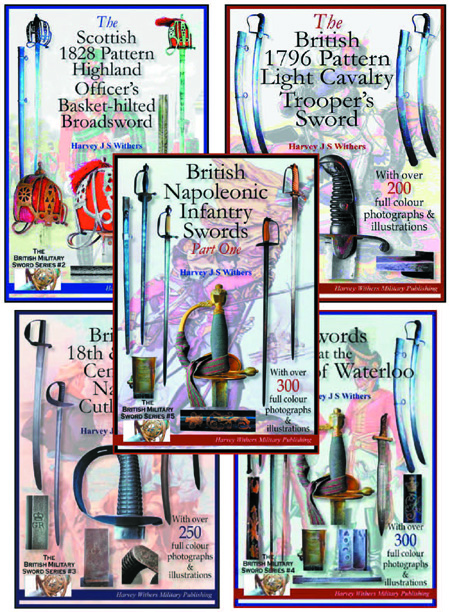 FULL COLOUR SWORD BOOKLETS
FOR THE COLLECTOR