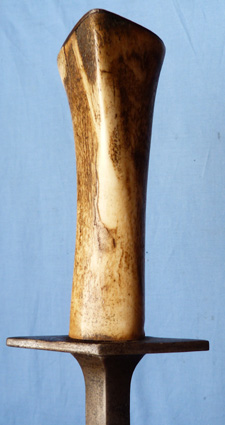 A completely unique and original WW1 Imperial German Trench Knife Dagger.  This dagger was purchased in the Verdun area of North Eastern France and came from a local family whose forebears had served in the French Army and the dagger was retrieved from a German trench during the war. If you want to hear more detailed provenance for this dagger please contact me.  The dagger comprises a very large animal bone grip that has been moulded to perfectly fit into a soldier's hand and would have been a devastating weapon when used in the numerous trench raids between German, French and British troops.
Blade with unusual shape and profile
The blade is also quite unusual in its shape and profile.  I would assume that the blade has been made from a contemporary edged weapon - probably a bayonet.  Condition is excellent - few age cracks to the bone hilt as expected for a piece of this great age.  Blade length is 10 inches (15 inches overall).
GOT ANY QUESTIONS?  PLEASE FEEL FREE TO E-MAIL ME AT: sales@militariahub.com
SOLD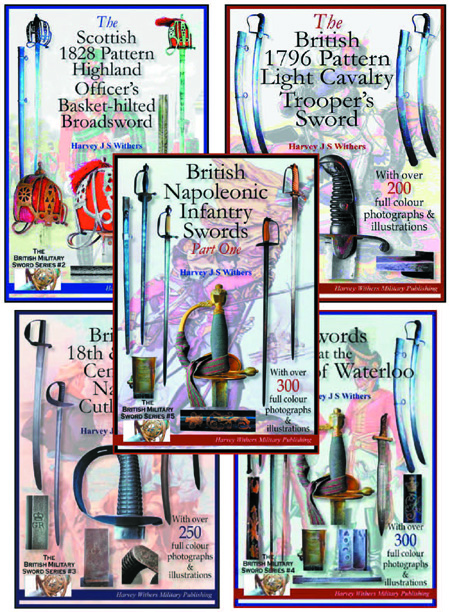 FULL COLOUR SWORD BOOKLETS
FOR THE COLLECTOR