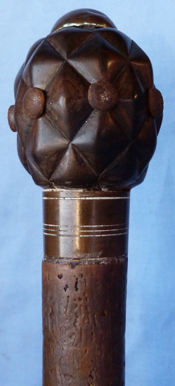 An unusual and scarce WW1 Scottish Cameron Highlanders Trench Club.  This appears to be a privately made item and comprises a hardwood faceted head that has had some nails driven into it.  There is a brass pommel to the top.  The shaft is wooden with a cork covering and a brass ferrule to the bottom and bound cord.  There is also a leather hand strap and a white metal regimental badge to the Cameron Highlanders attached to the shaft.  These trench clubs were very popular in WW1 and extremely effective during the numerous trench raids that took place during the war.  Most were made by the soldiers themselves and there are many variations to be found and this is probably a unique example.
Cameron Highlanders in WW1
The Cameron Highlanders were heavily involved in many campaigns during WW1, including the Marne (1914/18), Ypres (1914-18) and the Somme (1916).  Condition of the trench club is good with some light dents in places and age darkening to the brass.  Length of the trench club is 17.5 inches.
GOT ANY QUESTIONS?  PLEASE FEEL FREE TO E-MAIL ME AT: sales@militariahub.com
SOLD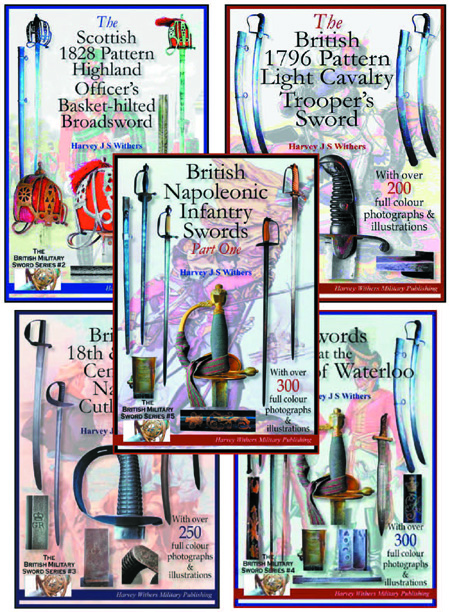 FULL COLOUR SWORD BOOKLETS
FOR THE COLLECTOR