An excellent and interesting British late-19th Century Heavy Cavalry Officer's Sword
This sword was owned by an officer named George John Scott.  He purchased the sword from Wilkinson Sword in December 1876.  Here is  his service history:
Born 7 May 1858 – educated at Marlborough. He joined the Shropshire Militia in 1875; became Sub-Lieutenant.  Joined the 2nd Dragoon Guards in 1879.  Served with the 7th Dragoon Guards in Egypt, 1882 (Medal, with clasp for Tel-el-Kebir, and Khedive's Star).  Exchanged into the 18th Hussars in 1885, and retired in 1889.
He served in the South African War, 1900-1, with the Imperial Yeomanry and was present at operations in the Transvaal and Cape Colony, March to November 1900.  Was mentioned in Despatches (London Gazette, 10 September 1901) and received the Queen's Medal with two clasps.  Was created a Companion of the Distinguished Service Order (London Gazette, 27 September 1901).  His citation reads:
"George John Scott, Captain, 19th Battalion Imperial Yeomanry. In recognition of services during the operations in South Africa".
He was invested by King Edward VII on the 29 October 1901. He also served in the City of London Yeomanry, 1901-13; and in the 3rd Middlesex Yeomanry, 1915—16 rising to the rank of Lieutenant Colonel G J Scott.
Sword has typical bowl guard with pierced, acanthus-leafed decoration.  All original fishskin and silver twistwire remain to the grip.  Owner's initials to the blade and royal cypher and scrolling foliage.  Complete with original leather field service scabbard.
Condition of the Sword
In excellent condition and with crisp etching to the blade.
Specifications of the Sword
Blade length is 36 inches (42 inches overall).
GOT ANY QUESTIONS?  PLEASE FEEL FREE TO E-MAIL ME AT: sales@militariahub.com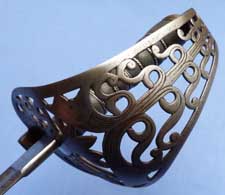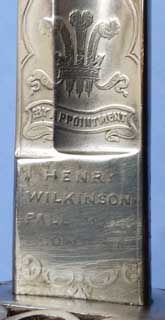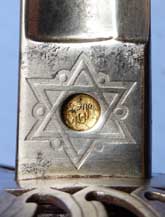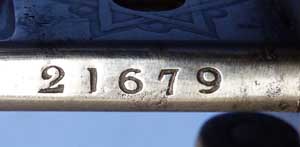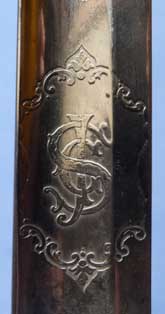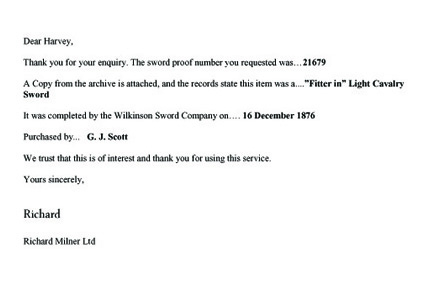 DO YOU COLLECT ANTIQUE SWORDS?
DO YOU WANT TO KNOW THE VALUE OF YOUR SWORDS?
IF SO, YOU NEED TO PURCHASE THESE FULL COLOUR BOOKS!!
CLICK IMAGES TO BUY YOUR SWORD BOOKS!!