A rare example of an English C.1760 Infantryman's Hanger Sword.  This is a complete example of the type of sword carried during the American Revolutionary War by British forces.  To see similar examples of this type of sword I would recommend you looking in Swords of the American Revolution by George Neumann - there are a number of hangers very much like this one that were carried British infantry soldiers both before and during the war.  This example has a large wooden grip bound with brass twistwire and with a brass knuckleguard, shell guard and pommel.
Condition of the sword is very good
The blade is single-fullered, slightly curved and double-edged towards the point.  The overall condition of the sword is very good - unsusual to find the original twistwire to the grip.  Both blade and hilt are rock solid - no movement and they have always been together as evidenced by the tang button.  Swords from this period of time are very hard to come across nowadays and especially those that can be connected with the American Revolutionary War period.  Blade length is 25 inches (29.5 inches overall).
GOT ANY QUESTIONS?  PLEASE FEEL FREE TO E-MAIL ME AT: sales@militariahub.com
SOLD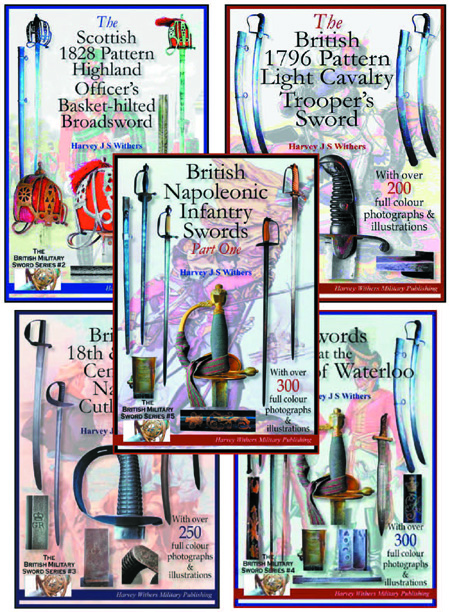 FULL COLOUR SWORD BOOKLETS
FOR THE COLLECTOR