A fine and complete Imperial German WW1 Trench Dagger Knife.  These daggers were purchased privately and there is a wide variety of examples and the collecting of Imperial German trench knives is a whole area of collecting by itself.  A very good book for the collector of these daggers is German Combat Knives 1914-1945 by Christian Mery - excellent reference and plenty of full colour photographs .  This dagger is in good condition for its age and comprises a steel, black painted hilt and a chequered composite grip.
Original back painted steel scabbard
The blade is typically plain and sharpened for field use.  The dagger comes complete with its original black painted steel scabbard and the belt loop and fastening press button still remains - most examples encountered today have lost this fastener.  Condition of the dagger is very good overall.  Blade length is 6 inches (10.5 inches overall).
GOT ANY QUESTIONS?  PLEASE FEEL FREE TO E-MAIL ME AT: sales@militariahub.com
SOLD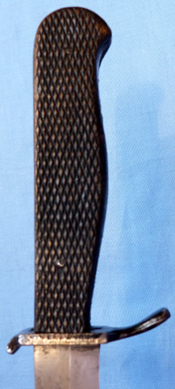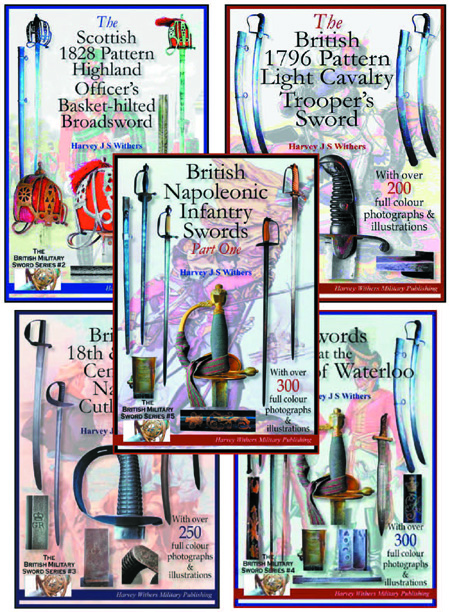 FULL COLOUR SWORD BOOKLETS
FOR THE COLLECTOR