Interesting German 19th Century Export Cavalry Sword.  This sword manufactured by PDL (Paul D Luneschloss) of Solingen, Germany, who were a famous sword making company that produced large quantities of swords and edged weapons during the 19th Century and were a prominent supplier during the American Civil War, most notably to Federal forces.  This unusual piece was probably made for export as there are no official military or governmental markings to the sword and this was likely to be a generic style sold to many countries.
Blade marked PDL to blade forte
It comprises a brass, three-bar hilt and leather wrapped grip.  The blade is plain and quite curved.  The blade is marked PDL to the blade forte.  The blade has staining and age wear.  Both hilt and blade are solid and with no movement.  Blade length is 33.5 inches (40 inches overall).
GOT ANY QUESTIONS?  PLEASE FEEL FREE TO E-MAIL ME AT: sales@militariahub.com
SOLD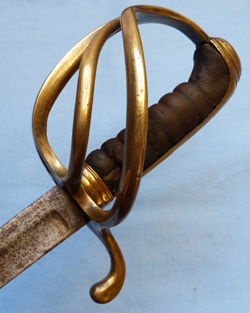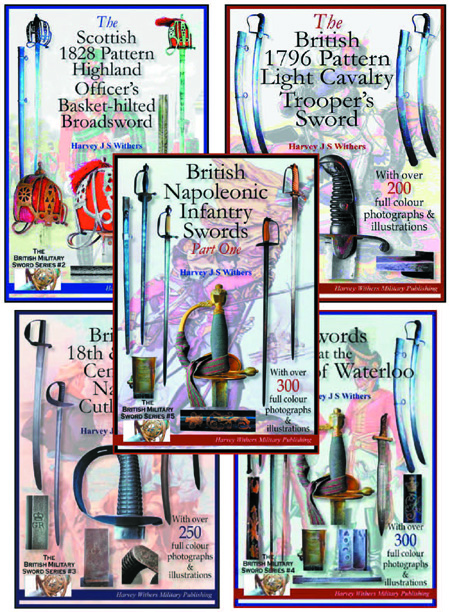 FULL COLOUR SWORD BOOKLETS
FOR THE COLLECTOR