An excellent example of a pre-WW1 Scottish Cameron Highlanders Named Basket Hilt Sword.  This sword was owned by Duncan Gordon Davidson who was commisioned into the 2nd Battalion Queen's Own Cameron Highlanders, joining the 2nd Battalion in India in 1910.  He served in France  during WW1 from 1915-16 and was severeley wounded at Dickebusch, Belgium, on the 23rd February 1915.  See images below for a picture of him with his fellow officers.  He survived the war and later succeeded his father as the 7th Laird, Davidson of Davidson.
Nickel-plated basket hilt
The sword comprises a steel, nickel-plated basket hilt with a fishskin grip bound with silver twistwire.  Also retains its original tassels and liner.  The condition of the blade is virtually mint with all original nickel plating still remaining.  The blade is etched with Camerons' regimental motifs, crown and thistle decoration.  Sword comes complete with a leather and nickel-plated mounted scabbard.
GOT ANY QUESTIONS?  PLEASE FEEL FREE TO E-MAIL ME AT: sales@militariahub.com
SOLD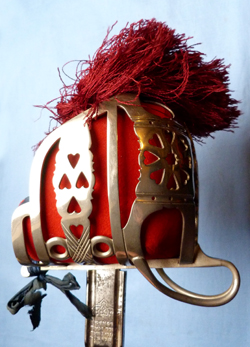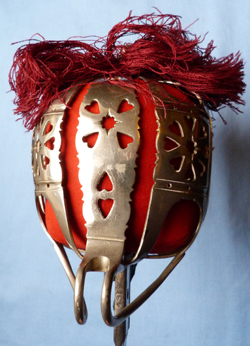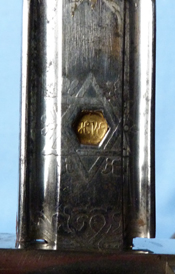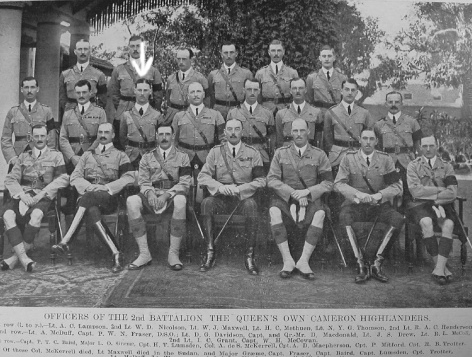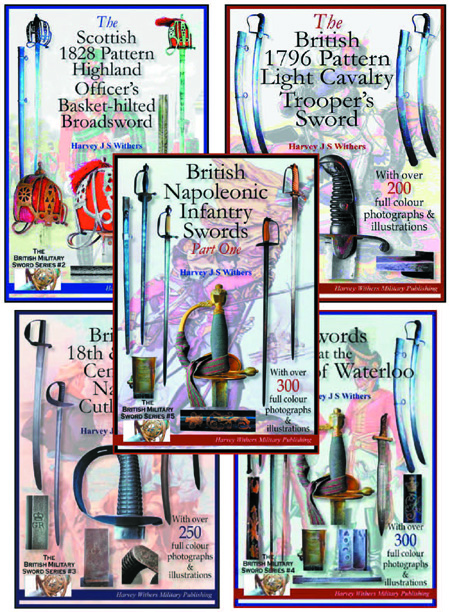 FULL COLOUR SWORD BOOKLETS
FOR THE COLLECTOR